Upgrade now & receive 2017 free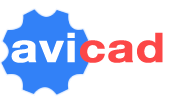 Try
our 2 subscription options
below free, for 15 days. Cancel within 15 days of sign up and you won't be charged a thing. Or choose our
Lifetime option
and get registered right away. We also offer a
free download
(no credit card required)
with some features disabled. Call us at 888-271-7121 with any questions you have about AViCAD.
License is completely yours.
AViCAD Pro
Mech-Q Suite
Our Bonus Tools
12 Months Upgrades ***
Free 12 months SMC – including free updates/upgrades ($199 value).
License is yours for 1 year.
AViCAD Pro
Mech-Q Suite
Our Bonus Tools
Free Updates **
Free releases and updates. Free trial then one payment (manual renewal).
Pay as you go. Cancel anytime.
AViCAD Pro
Mech-Q Suite
Our Bonus Tools
Free Updates **
Free maintenance releases and updates. Free trial with auto renewal.

What's required? Windows® XP, Vista, Windows 7, 8 or 10 with Intel Pentium® or more powerful processor 1 GB RAM (minimum), 2 or more GB (recommended) 1 GB of hard disk space.
How does the 15-day free trial work?
If you cancel a Monthly or Yearly plan within 15 days of signing up you won't be charged a thing. To cancel, just log into your account and you will never be charged for future payments. Optionally you can contact us anytime to cancel your account.
After your 15 day trial we send you registration keys and disallow reminders.
Please note, you are only responsible for charges incurred after your free trial ends and payments already made within a monthly subscription.
Can I update the software anytime? **
Yes, you can update AviCAD for free when bug fixes or minor updates are released. You can do this anytime for a period of 12 months – this applies to both the lifetime license and subscription licenses.
How can I update to major releases? ***
Each year we release a major upgrade for AViCAD (i.e. from AViCAD 2016 to AViCAD to 2017). At this time Lifetime users who purchased after Jan 15th, 2016 can upgraded to AviCAD 2017 for free when it is released – otherwise the upgrade will be available for a nominal fee to other customers. Those customers on our monthly or yearly subscription plans can upgrade to newer versions on request.
Do you offer a download without using a credit card?
Yes we do – we offer a free download with some features disabled. If you would rather try AViCAD without signing up, it's no problem. Feel free to visit our free download signup. You can always convert it later to a paid plan by simply contacting us.
Can I share my license?
Only if you are same user and need to load it on a offsite laptop for example. If you need additional licenses let us know and we can offer you a discount.
Can I switch or upgrade plans?
Yes, if you are in the Monthly Plan you can upgrade your plan within the first 6 months of signing up. Please note, at this time you cannot downgrade from a Yearly to a Monthly or upgrade from a Yearly to Lifetime License.
What types of payment do you accept?
Currently we accept Visa, MasterCard, American Express and PayPal. At this time we only accept payments online so we will not be able to accept a P.O. for monthly subscriptions.
AViCAD 2017 is coming soon! Release date and details to be announced. The new version will include true 64 bit support, plus many more features. Free updates to 2017 available for those purchasing/subscribing after Jan 15th, 2016.
Your data is secure

Our network firewall keeps your data safe. All data is monitored 24-hours a day and our product software is regularly scanned for your protection.
Any questions before you sign up?
If you have questions about AViCAD or the sign up process just submit a support request and we'll get right back with you immediately.
Got terms of service and privacy policies?
Here are our Terms of Service and our Privacy Policy.